We have pretty detailed maps of our own, of course. One such map can be found here.
Unsettling America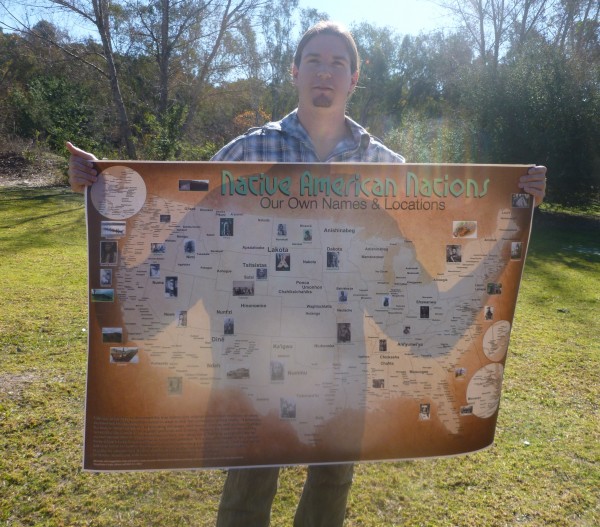 By Monica Brown, Tulalip News
Aaron Carapella, a Cherokee Indian, has taken it upon himself to create a map that shows the Tribal nations of the U.S. prior to European contact. The map is of the contiguous United States and displays the original native tribal names of roughly 595 tribes, and of that, 150 tribes are without descendants. Without descendants means that there is no one known to be alive from that tribe and are believed to be extinct.
Aaron's journey to making the Native American Nations map began 14 years ago. At the age of 19, Aaron had already gained a great deal of knowledge from listening to stories from his family, elders from his tribe, and reading books on Native American history. To explain where his knowledge came from Aaron said, "My Grandparents would tell me, you're part Native American and that's part of your history. They would…
View original post 606 more words